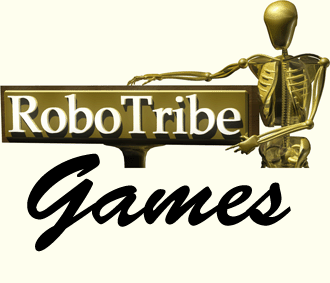 Welcome to RoboTribe Games.
The idea behind RoboTribe Games is to design and build games that are new and different from the many board games around. We want you to feel like you are experiencing something you haven't played before, either through the mechanics, the narrative or the style of play. Two out of three is even better.
---
We are currently in the final stages of testing for our first board game, the tactical combat game 'Remnant Arena'.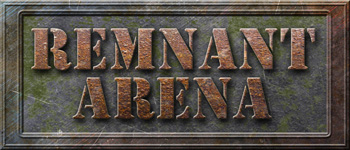 Our first game to be lined up for full release, 'Remnant Arena' has been a long time in design and testing. The concept's simple, the theme is strong throughout but also the game has pushed the boundaries of how to make a game both complex and intuitive. It's designed for the more hard core gamer who likes deep strategy and maximum replayability.
Click here to view the page.
---
COMING SOON
Moving away from complexity (but without sacrificing strategy), we are also working on a much more simple game for parties and families called 'Battle of the Bees'.
The basic idea is that each player takes the role of a hive, going out to forage for pollen from fields near the other players' hives. Everyone chooses which player to raid from and then everyone chooses how big (and therefore how slow) their swarm will be. If two people are going for the same field then they'll want to get there first or there'll be nothing left, but if you go too fast then you may not find anything. If someone else raids you and you haven't reached your target yet then you have to give up on your raid to chase them off.
While the rules for this game are cut down to the absolute minimum, the game requires you to deduce what each other player is going to do (and to who). Every turn includes the opportunity to gang up on each other and also stab each other in the back with alarming regularity. We at Robotribe Games take no responsibility for any temporary loss of friendships this game may cause.
Keep an eye on this page for more news as it arrives.
© 2014 RoboTribe Games. All rights reserved